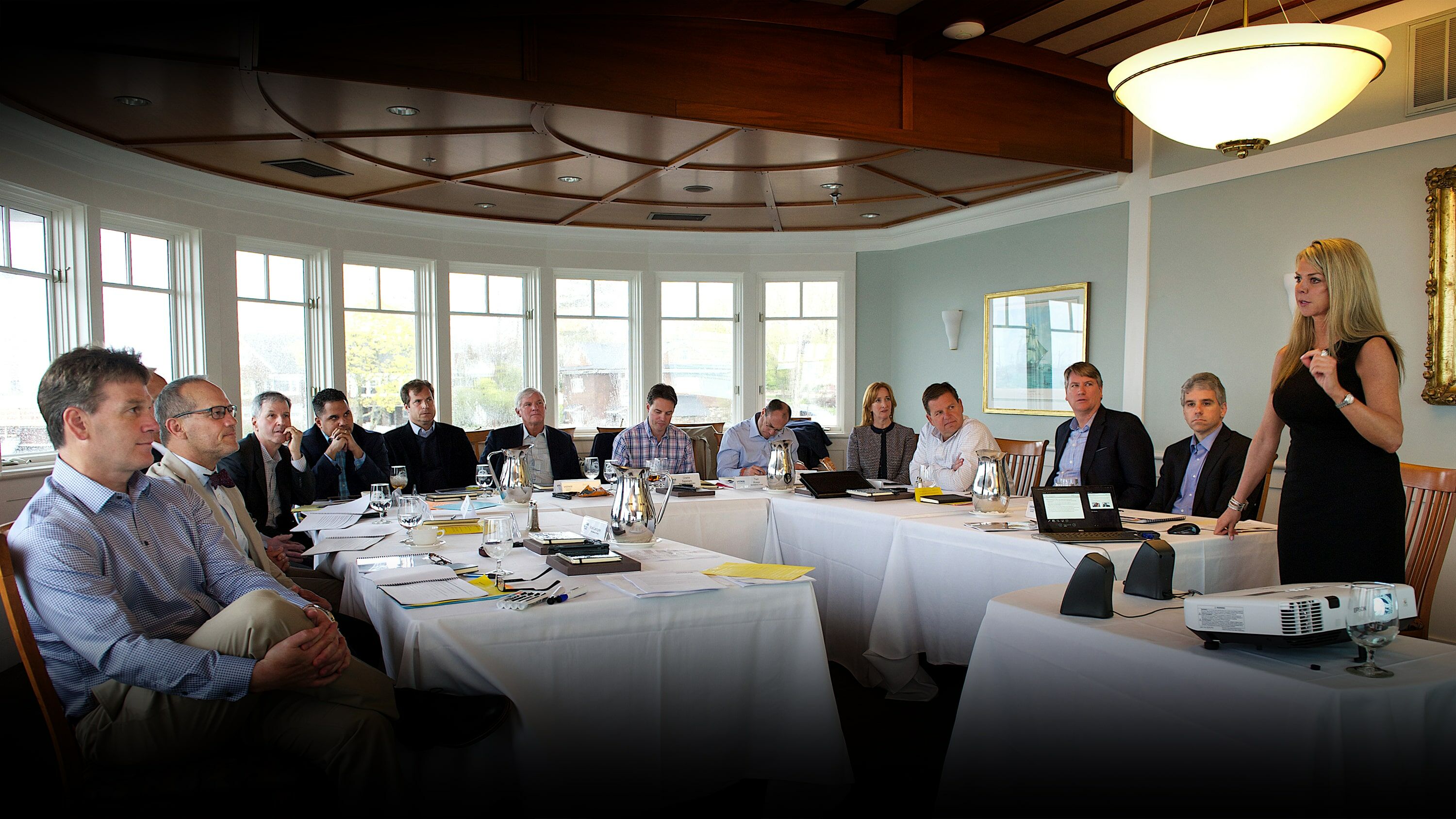 Key Executive Programme
Take your career to the next level.
You're striving for excellence while navigating a complicated corporate landscape. The Vistage Key Executive Programme connects you to an elite peer group with one goal: empowering one another to reach new levels of extraordinary.
Designed for the challenges of key executives.
Challenge:
You're held accountable for your company's results but feel only partially in control over how to achieve them.
Solution:
Learn how like-minded executives have been successful in achieving alignment and influencing the direction of their organization.
Challenge:
You're relied upon to provide leadership but feel mired in the urgent demands of running the business.
Solution:
Step away once a month to focus on strategic planning that will help your team and business get to the next level.
Challenge:
You're burdened with navigating competing priorities and conflicting, sometimes unreasonable, expectations.
Solution:
Surround yourself with high-performing peers who are committed to becoming extraordinary leaders – and helping you achieve the same.
Challenge:
You're challenged to perform at a high level while continuously adapting to a changing environment.
Solution:
Get unbiased, honest feedback to help you think critically about the most effective path forward.
What Members say

Lara Camilleri
COO, Konnekt
To be honest, going into our first meeting, I was not quite sure what to expect. That being said, Julian immediately set the tone for the meeting and those to come and I felt extremely at ease. It's very comforting to know you're not alone and that your issues are shared and validated, especially in times like these. The diversity of the group and the industries that we bring to the table also make for very interesting perspectives and inputs.
Key Executive Programme Overview
10 Meetings yearly + 2-3 retreats & social events
Optional: Quarterly or Monthly sessions with the Group Chair
Regular Vistage Expert Online Sessions
24/7 access to 23,000+ members across 21 countries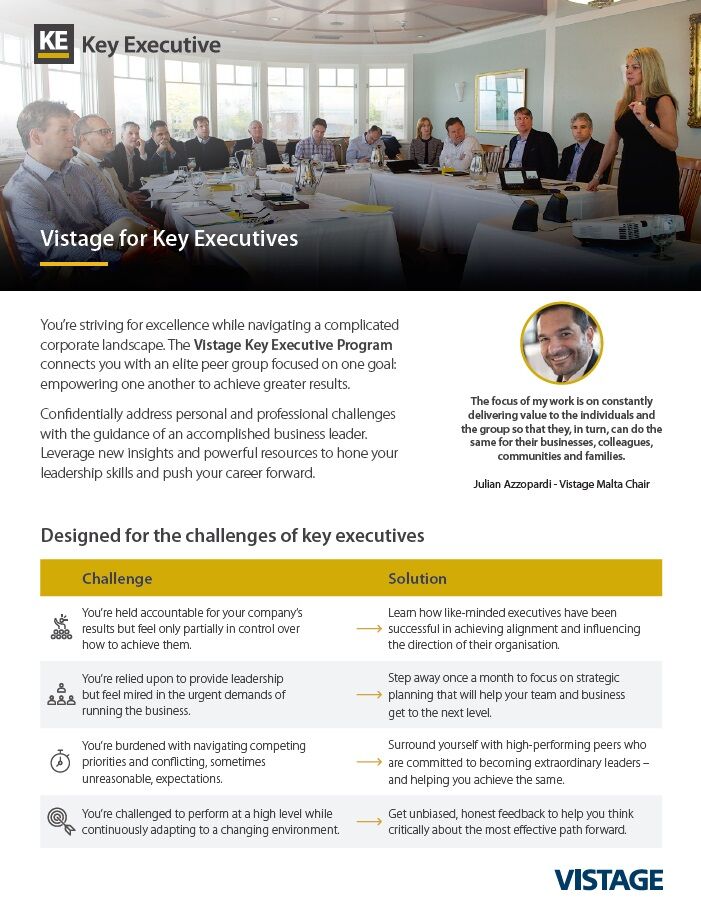 Take the next step.
Tap the experience and impartial advice of exceptional business leaders to improve your leadership and drive outstanding results.
Become a member