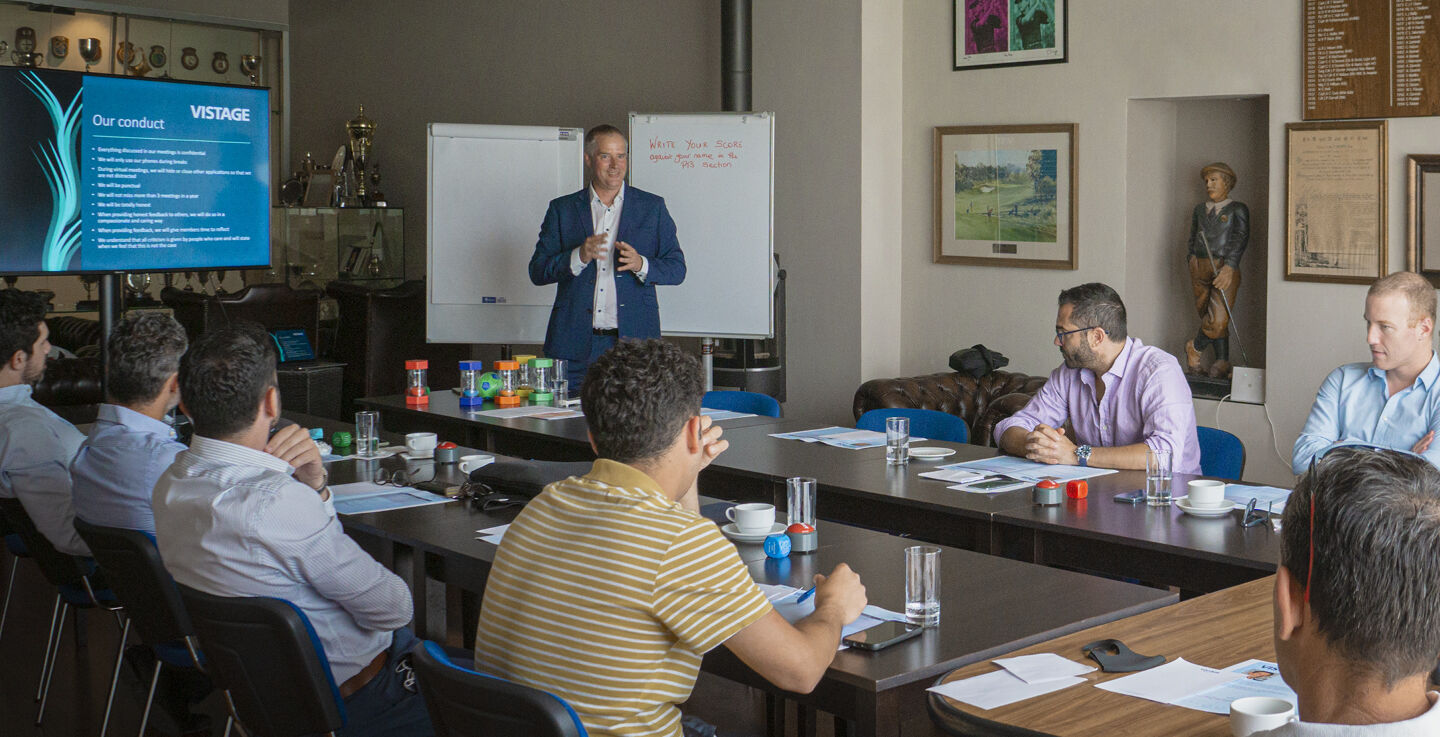 Small Business Programme
Shift from urgent to strategic.
When running a small business, you face new challenges every day. Your resources are stretched, competition is fierce and you have to keep up with a constantly changing marketplace.
The Vistage Small Business Programme gives you a forum to rise above the urgent and focus on what's most critical: the tough, strategic decisions that will drive your business forward and grow it faster.
Designed for the challenges of small business owners.
Challenge:
You currently make all of the big decisions on your own and you worry that you may be missing something.
Solution:
Get unbiased, confidential advice from a group of your peers who have faced similar challenges.
Challenge:
You occupy so many roles that you're in danger of burnout.
Solution:
Learn from seasoned executives how to create worklife balance by putting leadership and processes in place for seamless operations
Challenge:
You're mired in day-to-day business operations and haven't been able to stay ahead of trends.
Solution:
Connect directly with experts for personalised advice to help you focus on the strategic decisions that will lead to long-term growth.
Challenge:
You haven't been able to secure necessary resources to fuel growth.
Solution:
Gain fresh perspectives and insights from other entrepreneurs on how they've successfully financed their companies' growth.
What Members say
Luke Vassallo
Director Eurocargo Logistics

I'm loving my experience at Vistage – It has given me and my business an unforeseen support structure through their advisory groups and innovative processes. I look forward to meeting likeminded leaders who challenge the status quo in order to stimulate growth. I couldn't recommend Vistage enough.
Small Business Programme Overview
10 Meetings yearly + 2-3 retreats & social events
Optional: Quarterly or Monthly sessions with the Group Chair
Regular Vistage Expert Online Sessions
24/7 access to 23,000+ members across 21 countries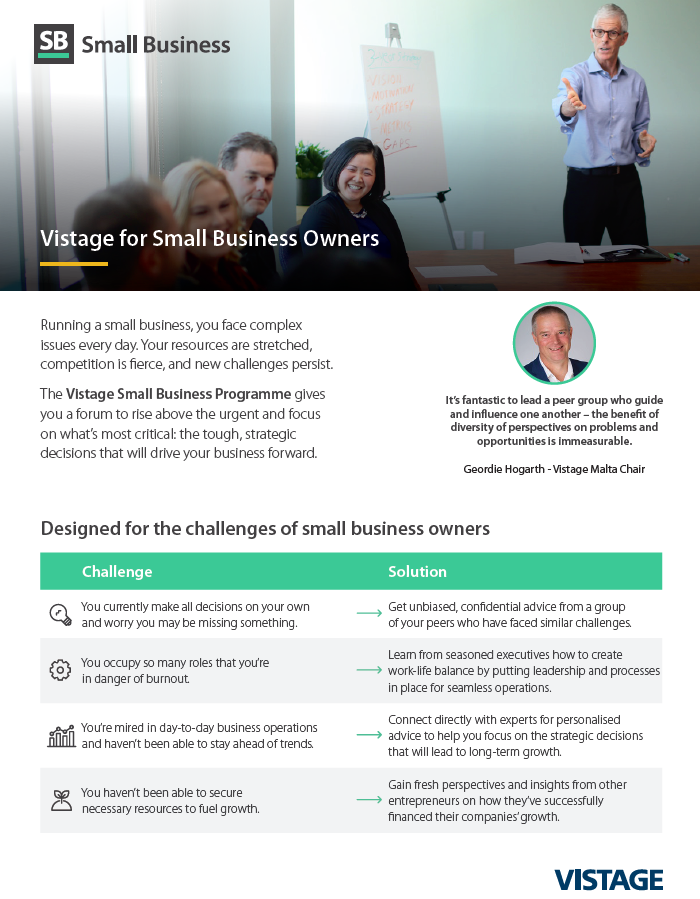 Take the next step.
Tap the experience and impartial advice of exceptional business leaders to improve your leadership and drive outstanding results.
Become a member